SEO Revolution is Here:

AI-Friendly SEO
Traditional SEO tactics, techniques, and practices are soon going to become obsolete. The era of AI is upon us, and it will dominate the way search results are shown to users for their queries. Therefore, websites need to optimize for the latest trends, including Voice search, NLP, and Advanced Keyword Optimizations.
"Traditional SEO techniques are soon going to become outdated. Websites that continue to rely on them even after search engines have fully adapted to AI will lose rankings, organic traffic, and quality leads."
– Amir Waheed, Co-Founder Kinex Media
Digital Shift

For Businesses
Transform your SEO Campaigns with our AI-Friendly SEO Houston services. Combine advanced AI technology with expert marketing strategies to gain a decisive edge in the competitive online landscape.
Hyper-Relevant Keyword Targeting
Say goodbye to guesswork. Our AI algorithms analyze vast data to identify the most relevant keywords, driving quality traffic and higher search engine rankings.
Personalize and Optimize User Experience
Deliver tailored experiences to each visitor. AI analyzes user behavior, preferences, and demographics, optimizing your website for engagement, conversions, and customer loyalty.
Stay Ahead with Automated Insights
Keep up with evolving SEO Houston trends effortlessly. AI provides real-time insights and recommendations for adapting your strategy, ensuring sustainable growth and a competitive edge.
Achieve SEO Excellence through
AI-Enhanced
Strategies
Scale Up Your Business With AI
Keyword
Research
Uncover valuable keywords using AI-enhanced research. Our data-driven approach identifies high-performing keywords for website visibility & targeted organic traffic.
On-Page
SEO
Optimize on-page elements for AI algorithms. Our Houston SEO Experts use AI-friendly strategies to improve content structure, meta tags, headings, and readability for higher SERP rankings.
Technical
SEO
Improve technical performance with AI analysis. Our SEO services Houston   assess site speed, mobile responsiveness, URL structure, and schema markup for optimal indexing and crawling.
Off-Page
SEO
Boost website authority with AI-driven off-page SEO. Our experts develop link building strategies, collaborate with authoritative websites to establish a strong online presence.
Local
SEO
Dominate local search results using AI-optimized strategies. Our SEO Team analyzes location-specific search patterns, optimize website and business listings for local keywords. 
Social Media
Optimization
Optimize social media with AI-driven analytics. We analyze user behavior, preferences, and engagement patterns for data-driven content creation and finding precise target audience.
SEO Houston:

Precision + Profit Powered by AI
Elevate Your Profits with Increased Conversions, Competitive Edge, and Expanded Market Reach!
Increased Conversion Rates
AI-Friendly SEO delivers personalized content, turning more visitors into paying customers, boosting sales, and driving profits.
Competitive Edge in the Market
AI-Friendly SEO boosts search rankings, giving your business a competitive advantage and attracting more customers.
Expanding Market Reach
Voice search optimization taps into new markets through voice-activated devices, opening doors for increased revenue.
Building
Success Stories:
Uncover the Secrets of Our Case Studies
Force 3 Pro Gear
Data-driven decisions optimized content & web design, voice search catered to voice queries, NLP ensured natural language, and autofilling enhanced User Experience, increasing organic traffic and search rankings.
13.90%
Traffic Acquisition Rate
84.63%
Increase in Transactions
B Hemmings & Co.
By leveraging personalized product recommendations, optimizing order and inventory management, and harnessing the potential of AI-generated videos, B Hemmings skyrocketed its profits, leaving competitors in the dust.
121.43%
Increase in Transaction
AI-Friendly SEO Houston is an advanced approach to search engine optimization that utilizes artificial intelligence (AI) and machine learning to enhance website visibility, target relevant keywords, and improve user experiences, ultimately driving higher rankings and organic traffic.
How does AI-Friendly SEO differ from traditional SEO?
Traditional SEO relies on manual keyword research and analysis, while AI-Friendly SEO uses AI algorithms to process vast amounts of data, identify user intent, and predict search trends in real-time. This results in more accurate targeting, improved content relevance, and better adaptation to changing search engine algorithms.
Can AI-Friendly SEO benefit small businesses?
Absolutely! AI-Friendly SEO Houston is scalable and can benefit businesses of all sizes. For small businesses, it offers cost-effective advertising, better conversion rates, and a competitive edge in the market, allowing them to compete with larger competitors effectively.
How does AI-Friendly SEO improve conversion rates?
AI-Friendly SEO optimizes content and user experiences based on user behavior data. By delivering personalized and relevant content to visitors, businesses can engage their audience better, leading to higher conversion rates and increased sales.
Does AI-Friendly SEO help with voice search optimization?
Yes, AI-Friendly SEO incorporates voice search optimization to cater to the growing voice search user base. By analyzing natural language queries and optimizing content for voice search, businesses can expand their market reach and connect with potential customers using voice-activated devices.
How does AI-Friendly SEO enhance the customer experience?
AI-Friendly SEO analyzes user data to deliver personalized content and recommendations, creating a more satisfying user experience. This fosters customer loyalty, increasing the likelihood of repeat business and positive word-of-mouth referrals.
Can AI-Friendly SEO help identify competitors' strategies?
Yes, AI-Friendly SEO can conduct comprehensive competitor analysis by examining competitors' SEO tactics, keyword usage, and content performance. This valuable insight allows businesses to refine their own strategies and gain a competitive advantage. Our Top SEO company is always committed to help you stay ahead of the curve.
Does AI-Friendly SEO offer predictive analytics?
Yes, AI-Friendly SEO leverages predictive analytics to forecast future SEO performance and outcomes. By making data-driven decisions based on AI-driven insights, businesses can identify opportunities and potential challenges for sustainable growth.
Is AI-Friendly SEO suitable for e-commerce businesses?
Absolutely! AI-Friendly SEO is particularly beneficial for e-commerce businesses. By optimizing product pages, improving site navigation, and utilizing personalized recommendations, e-commerce websites can drive more conversions and revenue. Don't worry, our Houston SEO Company will assist you in the process.
How long does it take to see results from AI-Friendly SEO?
The timeline for results can vary depending on various factors such as the competitiveness of the industry, the size of the website, and the chosen AI-Friendly SEO strategies. Generally, businesses may start noticing improvements in rankings and traffic within a few months, but significant results may take several months to a year.
Is content creation part of your best Houston SEO company's services?
Yes, content creation is an integral part of our best Houston SEO company's offerings. Our team of skilled writers and content strategists & content marketing strategist create high-quality, engaging, and SEO-friendly content that resonates with your target audience. By combining AI-driven analytics with compelling content, we boost your website's relevance and authority in search engine rankings.
Can your Houston SEO agency help my business with local search visibility?
Absolutely! Our Houston SEO agency specializes in local SEO strategies. We leverage AI-optimized targeting to analyze location-specific search patterns and optimize your website and business listings for local keywords. This ensures that your business dominates local search results and attracts traffic from your target audience in the Houston area.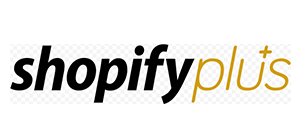 Skyrocket Your Business With
AI Friendly SEO
Experience the game-changing potential of AI-driven SEO and witness your business take off on a rocket-fueled journey to success.