Website Design
We design strategic and engaging websites that generate greater brand engagement, higher conversions and measurable results by combining expertise, technology and creativity.
Featured Web Design Projects
We build responsive websites designs for B2B & B2C to perform and impress.
Badboy
Bad Boy is the leading Furniture super store in Toronto, Canada, which is well renowned for selling the finest electronics, appliances, furniture and mattresses. It was founded by Canadian businessman and politician Mel Lastman. With years of experience & a highly reputed brand name, this store is highly trusted by customers all over Canada. To display its legacy in the perfect way, we designed a world class website with all relevant functionalities and features incorporated.
Bad Boy's website is loaded with all the essential features of e-commerce such as shopping cart, online store locator and online payment gateways, to offer a user-friendly experience.
Cosmetics Alliance Canada
Cosmetics Alliance Canada is leading Canadian trade association that represents the cosmetics and personal care products industry. This company comprises of members such as brand-owners, distributors, manufacturers, retailers, and associates that provide products and services for this field. This website has been created for bringing all its members under the spotlight, while working with government and media.
We created a very eye-catchy website with clean design and functionalities such as beautiful graphics, membership account creation, account login and social media integrations as well.
Turkey
Turkey Tourism is the official website of the Turkish embassy in Canada. This website has been created to build better relations between both the nations and also for letting the Canadians know about the sixth most visited country in the world. We created a beautiful website that displays the heavenly and serene beauty of Turkey in the most beautiful way along with the adventures and places to explore during your trip.
Turkey Tourism's website is created using the latest technologies, features, beautiful graphics, social media integrations and an award winning web design.
Ym Inc
YM-INC is a highly reputed brand name among young people, who are cost conscious and want to buy high quality clothing that helps in making them look stylish and fashionable. This company is a collaboration of many brands that have at least one store in every mall in Canada. The products of this company are conveniently priced, dynamically designed and trendy.
Kinex Media created a highly engaging website for YM-INC, with functionalities such as store locater, social media integrations & beautifully crafted graphics.
Creative Web Design Process
We believe that for the success of any business, a systematic approach is the key solution. We follow a very efficient & result-driven approach to take your business on path of success.
Discover & Strategize
"Every block of stone has a statue inside it and it is the task of the sculptor to discover it." – Michelangelo
At Kinex Media, we believe that to achieve the ultimate goal, we first have to discover the path that leads to it. The first phase of our process wheel is to discover every minute yet essential detail about your business that can be used to lay down the road to success for your business. We deep dive into our client's business to know the reason for creating a website, expectations, end goal, target audience, competitors & their websites & the budget plan. These details help us in forming the perfect strategy to ensure your business's success.
THE BLUEPRINT PLAN
"Success doesn't just happen, it's planned for."
We are the strategists. We believe that the perfect execution of a flawless plan never fails. After we know about your vision properly, we totally get onto the plan of perfection because we believe that time is money. In planning phase we create the graphical structure of the website, sketch wire frames, content sketches, functional sketches, website flowcharts, page divisions etc. All these help us to start working on website structure, its content management as well as the hyper-linking.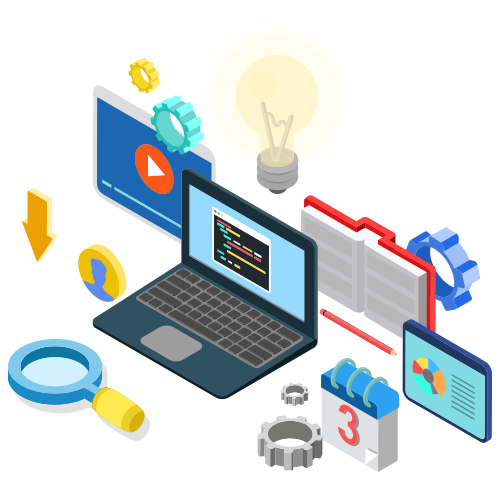 THE WEBSITE DESIGN
"Design is not just what it looks like and feels like. Design is how it works." –  Steve Jobs
We are creative and adaptive. Our internationally awarded web design team starts the design process by creating a blueprint of the website and the homepage. After proper research of the latest trends & brainstorming sessions with your teams, we choose the best eye-catching color combinations, typography, partitioning of the page content, videos, animations, images and etc. We make sure that the design is flawless, easy to navigate, user-centered and optimized in the best ways possible.
THE DEVELOPMENT PHASE
"Negatives turn into colorful pictures only after they are developed."
We are the architects. We develop perfect dream projects for the clients by utilizing the skills of most talented experts and latest cutting-edge technologies. The content developers start filling out the design of the web pages, adding new content, filtering the previous content, uploading videos, slideshows & all other media to be showcased on the website. Then prototype of website is tested on all major web browsers and got approved by you before it is officially launched.
LAUNCH & OPTIMIZE
"The last 10% it takes to launch something takes as much energy as the first 90%."
After getting the prototype approved our experts, the website is ready to be consumed by the search engines. Triple-checking of all the content is done for any kinds of mistakes including grammar or spellings etc. To provide your audience with the ultimate web experience, the working of all the website elements is thoroughly tested by our experts. We also take care of the Google analytics & search engine ranking from the day one. We make sure that the website launch builds a bridge between your company and its success.
ONLINE PROMOTION
"Without promotion something terrible happens… 'NOTHING'!!"
At Kinex Media, we believe that our services don't just end after the launch of your website. Online marketing of your website and your business is of utmost importance for us. We have hired the best SEO, SEM, SMM, PPC and Email Marketing experts with years of experience. Our research team makes sure to research thoroughly & adopt the best digital strategies to help your business lead in today's cut-throat competition. We believe that the success of your company is the success of ours too.
Before & After Website Redesigns
Web Design Case Studies
We view web design from a creative and strategic perspective. Every website we create, every element and feature developed for our clients, should not only be stunning – it should also have a purpose. See how our results-driven approach to creative and responsive design has transformed brands online.
Hearts for Hearts Girls is an organization that helps to empower girls worldwide who love playing with dolls, caring about others and for those around the world who face difficult challenges in their lives. We design the perfect website design by adding functionalities in the website like the APIs integration, social media integrations, online games, contests, videos and other subscriptions in order to keep visitors engaged & drive sales.
Holman Exhibits is the leading design & fabrication group in Toronto that specializes in building branded environments through creative POP displays, digital kiosks, trade show and museum exhibits, retail environments, interior projects, etc. We worked closely with their team to build a trendy design website that is totally functional & dynamic with all the latest features, high responsiveness and perfectly usable on major platforms and web browsers.
Lenora Packaging is a well renowned name in the top custom packaging solutions providers in GTA that offers premium quality custom designed boxes with worldwide shipping support. Kinex Media experts worked in agile manner with Lenora's team to develop the perfect custom design website with high quality graphics, social media plugins, shopping cart, subscription services and extremely spectacular design.
Love Lives On is a unique, creative & heartwarming platform that helps you to get resources and encouragement in case you lost a loved one or in other sorrowful times. Kinex Media experts helped in turning this inspirational idea to reality by creating a brand name, message conveying logo, an inspiring web design, outstanding graphics and motivating written content with all social media platform integrations.
How to Increase Engagement
Through Your Website Design
Engaging Content
One very essential thing about the website content is that its quantity doesn't matter, quality does. Highly engaging content that is totally relevant to your industry and informative for your audience can help your online business to be successful.
It is a proven fact that perfectly designed sites with appealing content & extraordinary user experience can help your website to rank higher in search engines and bring quality traffic to your business website. Our highly specialized SEO team has all the expertise in regards to quality content for your business website and how you can market it in the best way possible.
Rich Media
A picture expresses better than words. Use of visual elements can present your business, products and goals in an excellent & engaging manner. Surveys have proven that visual content yield more profitable results by holding the visitors longer and enhancing the conversion rate.
You can easily utilize pictures, videos and infographics to convey everything better to your visitors. In this digital era, the potential customers find such content more appealing while you can easily share such content through various digital platforms. We totally understand what kind of media can allure more customers to your website and we utilize it perfectly.
Persuasive Call-To-Actions
One of the prime reasons for increased sales of business websites is a compelling call to action button. Powerful CTAs are known to increase the customer's interest in purchasing products or services rather than abandoning the cart & switching to another website.
The best CTA must include many aspects like showing urgency, letting people the benefit of clicking on it, proper sizing both for desktop & mobile screens, the color of button and placing it at the right place. At Kinex Media, our experts create the perfect website design by placing these buttons in the most accurate places for enhancing conversion rate and business sales.
Informative Blog
One of the best ways to spread knowledge about your industry, stay in touch with your potential customers and creating a discussion around your brand is through informative blogging on your business website.
Blogging can help in driving traffic to your website & it works great for promoting their business website effectively. Blogs are easily shareable and our highly experienced content writers can easily help your business by writing highly engaging and appealing content that helps in building brand image within your industry and increase engagement rate.
Integrating Social Media
Social Media is the ultimate platform for effectively promoting your online business while increasing the customer engagement and conversion rate. Social Media is known to have the most number of users around the globe, making it really essential platform for business.
With the presence of your business on social media, you can stay in constant touch with your potential customers, know their needs and strategize your business promotion plan accordingly. Kinex Media marketing experts can help in creating a powerful social presence for your business while offering highly interactive user experiences and an engaging experience on all major social channels.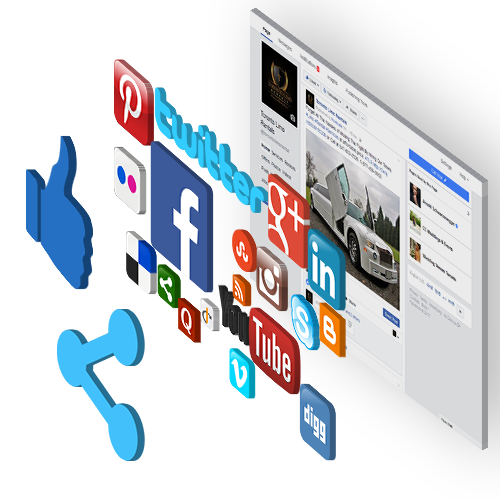 Design For Audience
A website's design basically represents the image of your business, its vision and ideas to the online audience. Therefore the website needs to be designed according to what audience will find more engaging rather than what you want them to see.
A perfectly designed website can easily portray the quality of your brand and help you in standing tall in the intense market competition. Kinex Media has internationally recognized for its website designs as we always do proper research to understand the target audience and their requirements to design flawless and technologically robust web designs for better user engagement.
Mobile First Approach
Surveys have shown that numbers of mobile internet users are far more than desktop internet users, making it really essential to keep your business website highly responsive for ultimate web experience to mobile users.
Having a highly responsive business website can enhance the user experience as the website will provide the same performance and functionality on devices of all screen sizes. Kinex Media's web designers & developers ensure that your business website offers awe-inspiring experience on all devices irrespective of screen size while increasing traffic and improving the conversion rate.
Proper Functionality & Speed
Nothing else will matter if your website doesn't work properly or takes a lot of time to load. Therefore it is really essential to keep the website functionally robust and it must open at a lightning fast speed for providing optimum user experience.
If your business website takes very long to open or doesn't perform desired tasks accurately, most of the visitors are surely going to abandon the website. At Kinex Media, we design the perfectly functional, digitally innovative, high speed and SEO friendly websites that help in ensuring maximum user engagement, increase in conversion rate and enhanced business sales.
is recognized as a Awards Winning Agency
Happy Customers
Client Testimonials
The Kinex team goes above and beyond to ensure that our needs are met, and they are always willing to spend the extra time to make sure that we understand everything and that we are making the right decisions.
- Blayne Lastman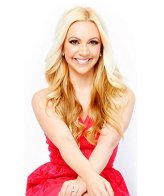 Client Testimonials
"I thoroughly consider the site turned extraordinary and Kinex Media performed extremely well. The criticism has been awesome ... It's precisely what I was searching for. Pretty much everybody who's seen it, adores it.."
- Dr Kimberly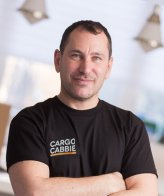 Client Testimonials
We started working with Kinex about one year ago for our corporate website. From design services to their client relations they have been fantastic throughout, and we would highly recommend them to anyone looking for professional web design services!
- Javier