Ecommerce is the new wave that is taking everything in it, especially after the COVID-19 situation. People are turning their retails and online storefronts in proper eCommerce platform.
How is Ecommerce different from an online store?
Online retails are set up with the motive of selling products and services on the internet. In contrast, eCommerce takes everything up a notch including, warehousing, financing, transporting, marketing, distribution packaging and so on. 
Why is SEO friendly eCommerce crucial in today's era?
Ecommerce websites that offer various types of products/services cannot take lightly any of the opportunities that will help them expand their reach to global audiences.
Some of the most important strategies that can help you extend your scope and attract foreign clients are to make your eCommerce search engine more accessible.
Since we understand SEO is all about strategies and methods that are used to be certain, a website takes the top rankings for the targeted keywords and search terms in the search engines result page rankings.
People should customize their e-commerce source for the most relevant competitive keywords and key phrases to ensure that your e-commerce will be shown among all your competitor sites as your potential customers search for these terms at top positions on the search engine result page. This would certainly draw visitors to your website and eventually lead to a sale.
Remember, one thing that attracting increased traffic to your website is also significant, but what is most important for your business is turning this traffic into potential customers. 
Kinex Media, a Toronto-based company offering best website design, SEO and various other services shares here with us few extremely useful tips about how to make your eCommerce website a more SEO friendly, resulting in increased visitors and greater profits for your business.
Some tried and tested approaches to do so are:
Place Keywords or Key-phrases wisely
Search engine algorithms are no longer the simple algorithms, and long gone are the times when you could simply over-stuff a web-page with keywords hoping that it will get better rankings. 
There have been revolutionary updations in search engine algorithms and especially with Google's search algorithm.
With the Google Hummingbird update, Google search engine algorithms have become smarter, and it can understand the user's searching pattern and keep track of the user's behaviour to page headings and titles. 
Go for enticing and original headings for your eCommerce website that can force your target audience to click your link and visit your website to learn more about your products/ services or make a purchase.
Place your targeted keywords and key phrases in the headings as doing this ensure better chances of getting them picked up by Google. It provides your ecommerce website greater chances of appearing at top positions in search engine results.
Making use of variety of highly relevant keywords or key phrases in natural looking way in high quality content also helps in securing good rankings with search engines.
Placing the targeted keywords and key-phrases at the most appropriate positions in the content along with in the URL is an important step; however it is more important to ensure you have chosen the best keywords after thoroughly analyzing them on different parameters such as competition and relevance.
Harness Full Potential of Social Media
Concentrate on the social media marketing aspect of SEO and try to utilize this cost effective strategy to reach a wider audience and boosting your sales. 
An important tip for you to learn here is that you must club your SEO and social media marketing techniques under a single umbrella. A unified and cohesive marketing strategy is known to offer better results.
With ever-increasing traffic coming to websites from different social networks, you can ignore social media marketing. However, ensure not to pressurize your followers with direct links to make a purchase.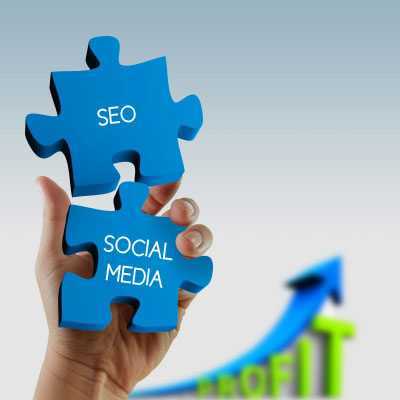 Alternatively, use it more creatively by presenting it as means of communicating and building a bond with your fans and followers and inviting them to share their feedback regarding your products, services, and other things.
Site architecture is essential to any and all e-commerce sites (or how you organize your site). Mostly because of the fact that most e-commerce sites have millions of product pages.
The architecture of the site lets you map how the user moves across your website. As the owner of the website, you want the user to quickly identify key pages and the links between the pages.
Bring these questions to yourself before taking any step further:
   

What search queries are customers using before they arrive on your site?

   

What search queries are consumers using once they have been on your site?

   

What pages get the most traffic on your web site?

   

What are the top exit pages for you?
The technical SEO is not just about sitemaps and meta tags anymore. As the lines between technical SEO and on-site SEO continue to blur, building a website with clean URLs, correcting internal links and, most importantly, without any stacked redirects, is easier than ever.
Kinex Media has helped many small and large-sized business houses in optimizing their respective eCommerce website successfully. Visit www.kinexmedia.com/ to know more about their services.